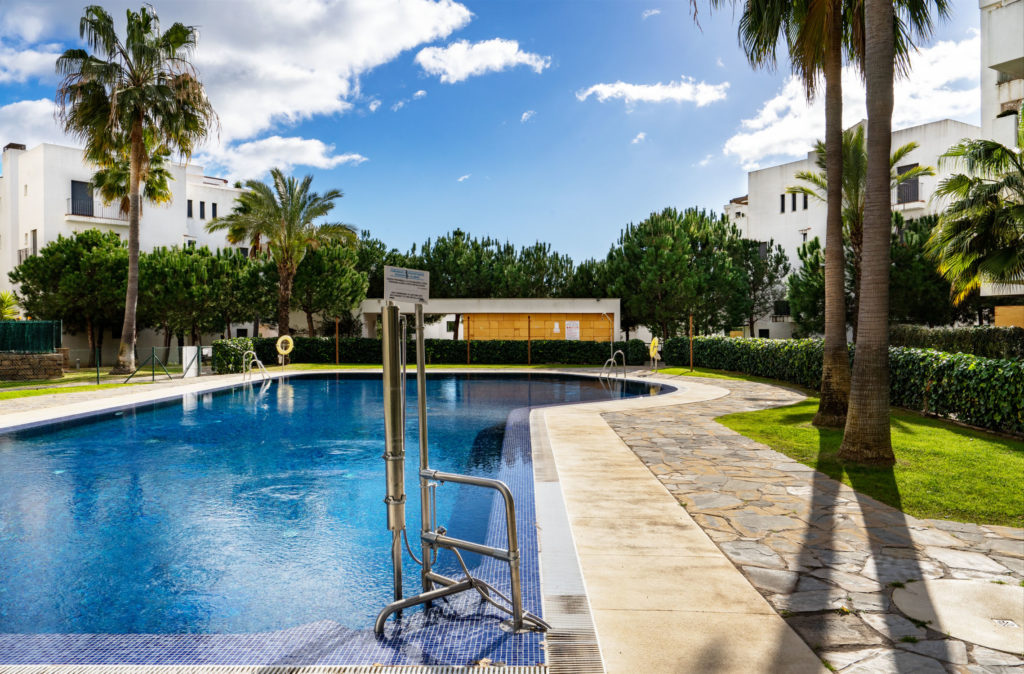 OutdoorSwimming pool
The unheated outdoor swimming pool of Alamar is open everyday, all year round, between 10-22:00 with exceptions for periods of maintenance that normally occurs in the end of December.
Guests with mobility issues can also enjoy the grand pool as there is an electric lift on the shallow end of the pool to assist getting in and out of the water, for more information and help when using it, please take contact with the nearest lifeguard.
There is no sun loungers at the pool area and it is prohibited to bring your own to use in the garden or grass area around the pool.
Pool rules
The rules are designed for the comfort of each and one of you who are using the pool and the ones having apartments facing the pool.
You must always shower before entering the swimming pool.
It is absolutely forbidden to play ball, or any other game that could annoy other users.
Food and drinks are forbidden within the pool area aswell as dropping litter or other objects.
In order to prevent accidents, do not throw glass containers, or any other possible sharp objects, or cigarettes within the pool area and common areas.
Airbeds, boats and other beach articles are not allowed.
According to the law, it is not allowed to use the swimmingpool if you are suffering from any contagious disease.